DATE
TAGS
AUTHOR
VIEWS
Blackpool Council Introduce Chat Box for Website
Blackpool Council is a unitary authority that is responsible for the provision of all local government services within Blackpool, Lancashire. The Council has the powers of a non-metropolitan county and district council combined. As of 2009 there are 55 unitary authorities within England.
Blackpool Council and Click4Assistance
The Council approached Click4Assistance in July 2015 to discuss their live chat requirements. After a personalised demonstration with our local authority coordinator; they expressed interest in security information about the company and software, the level of reporting within the software and examples of other local authorities implementing live chat.
Live chat was introduced as another channel in addition to their phone service which is still available, in order to reduce stress on their resources, allowing their processes to be streamlined and improve customer experience. As they roll the software out to other departments they intend to record and analyse exactly how much live chat decreases the strain on their phone lines. They are now planning on trialling live chat on their democratic services and council tax pages.
The Council wanted a live chat box for website where their operators can send links and documents to their customers in chat. The file transfer feature enables both operators and visitors to access files on their computer and send them to each other via the chat window, streamlining communications between all parties and significantly boosting productivity.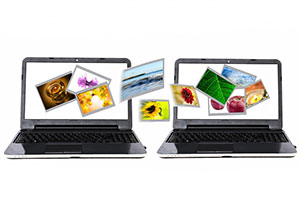 Blackpool Council originally had concerns that visitors would be able to maliciously attack The Council through file transfer. Click4Assistance technical engineers provided The Council with our security protocols to prevent an attack from happening and reduced those apprehensions.
Click4Assistance temporarily stores the transferred file on virtual servers during the duration of the chat. The virtual servers ensure that any suspect file is isolated away from Blackpool Council and all other clients' accounts.
Blackpool Council's Customisation
The Council integrated Click4Assistance live chat across 3 domains. School Admission's on the primary council website, a Family Information Services site and the VisitBlackpool site.
Blackpool Council has fully customised the School Admission chat feature. They have used a sticky button which has been customised when online, however they have chosen to hide the button when operators are unavailable or offline. The chat windows have been designed simply with a corporate colour, the pre-chat form solely asks the visitor for their name before entering chat, and they have simplified the post-chat survey ensuring that leaving feedback is easy as possible.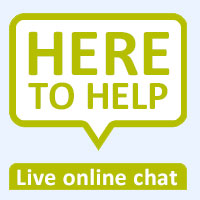 Blackpool Council has customised the pop-up windows for mobile devices to improve the customer experience. The windows have more room for customisation therefore The Council has included their logo in the chat header. They have also selected to use 2 more in-depth surveys at the end of chat as there is room for collecting more information.?
Family Information Services and VisitBlackpool use default buttons and windows provided within the Click4Assistance software as the designs are suitable for the website's colour schemes, this reduced the amount of time Blackpool Council spent making decisions and customising the visitor aspects.
Click4Assistance has been working with numerous Councils including; Sunderland City, Buckinghamshire County and Salford City. Blackpool Council is the first within the local authority industry to implement live chat across multiple domains.
For more information about The Council's implementation speak with our local authority co-ordinator on 0845 123 5871 or email theteam@click4assistance.co.uk for customer examples including Blackpool.
Author:
Gemma Baker
Gemma is the Marketing Executive for
UK live chat software provider
, Click4Assistance, with a range of digital knowledge within PPC advertising, SEO practices, email campaigns and social media.