DATE
TAGS
AUTHOR
VIEWS
How to Address Questions about the Lifetime ISA with Chat on your Website
There are many financial products available on the market to help consumers save money, whether in general or for a specific time in their lives. These products continue to grow and include:
Workplace Pension
Private Pension
State Pension
Help to Buy ISA
Cash ISAs
Bank saving accounts
And now...
Lifetime ISA (LISA)
Announced in the 2016 budget, the Lifetime ISA is aimed at under 40's and designed to help save for first time buyers or towards retirement funds.
With the Lifetime ISA, an individual over the age of 18 and under 40 can save up to £4000 a year with the Government paying a bonus of 25%. Once the ISA has been held for 12 months it can be used towards a first home, or can be taken out at 60 and used in retirement.
The Help to Buy ISA already exists to enable first time buyers to get their foot on the property ladder, and with automatic enrolment into the workplace pensions, it can be very confusing to those less financially savvy on which product is best for them.
A 22 year old may be wondering if they should opt out of the workplace pensions and use the Lifetime ISA for retirement, or stay enrolled and use the Lifetime ISA for saving for their first property.
Homeowners under the age of 40 will have questions on what the best option for retirement is which can now include the Lifetime ISA.
How to help your visitors
The BBC reported that The Nationwide will be boycotting the LISA due to the complicity of the product[1]; with these doubts in place it can be very difficult for an individual to know what to do, leading them to seek financial advice.
Your visitors are already confused about the products available, therefore it needs to be easy for them to navigate your website and contact your company.
The simplest way of communication is implementing live chat on your website software. Live chat is text based; messages are transferred in real time for an instant conversation.
Visitors are able to ask one simple question or a multitude of questions, if these are already prepared they can easily be copied and pasted individually into chat.
It is convenient for visitors to use chat instead of the phone and email as they will be instantly connected, they can ask questions at a time and place that suits them, whether that would be lunchtime at their desks or on the commute home etc.
The Benefit to Your Organisation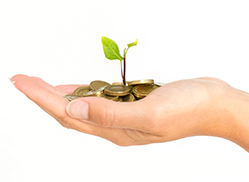 Whilst your visitors are trying to find the best product to help them save money, live chat on your website can help your organisation save the pennies as well.
Your advisors are able to converse with multiple visitors at the same time answering them accordingly to the speed they type. The representative can regulate their own workload based on their current chats, enabling them to be in full control of how many visitors they are speaking with.
By costing less does not mean that security has to suffer. Live chat provider Click4Assistance, who supplies live chat software to financial organisations; ensure that the system is compliant with FCA regulations for data storage.
• Chats via Click4Assistance are fully 256 bit SSL encrypted
• All data is backed up and stored within the UK
• Only members of staff with security clearance can access data should the need arise
• Credit card and account information entered into the system is masked and not transmitted or stored.
Answering questions through Click4Assistance live chat software is completely secure and easy.
Chat Routing
For certain products chats can be transferred to more experienced or expert advisors; alternatively the chats can route to specific teams.
The organisation can choose where the chats are routed to using pre-determined primary & secondary teams; this is particularly used when the chat button on multiple product pages need to go to the relevant team.
For larger organisations, a department selector can be included on the prechat form enabling the visitor to select which department they need to speak with. This reduces the risk of the organisations set up becoming overly complicated.
Conclusion
As more financial products are made available it can be a confusing market place for consumers. Ensure your company is instantly accessible to your website visitors by adding live chat software. Answering questions quickly and easily will enable your customers to make the best decisions on their options and increase their relationship with your organisation.
For more information or to book a free demonstration contact our team on 01268 524628 or email theteam@click4assistance.co.uk
---
[1] BBC (2016) The Lifetime Isa: Free money – or just too complicated?
Author: Gemma Baker
Gemma is the Marketing Executive for UK live chat software provider, Click4Assistance, with a range of digital knowledge within PPC advertising, SEO practices, email campaigns and social media.