DATE
TAGS
AUTHOR
VIEWS
Estate Agents - Face Spring with Chat on Your Website
Spring is a notorious time for Estate Agents to be busy, with more people now in a position to move & sell their house, with chat on your website answer enquiries quickly and efficiently.
April will be a busy month for Estate Agents due to new changes, including stamp duty for second homes affecting buy-to-let investors. The phones will be ringing with customers asking for best prices and such, resulting in the phone lines constantly being disrupted. Using a chat on your website allows customers to efficiently discuss their requirements with one of your agents.
Managing chats on your website means you can answer several enquiries from different people, which is easier than answering the telephone every five minutes! Sometimes the microphone may not be of best quality and there's always that distracting background noise. Estate Agents become very busy and phones can be ringing all day, making it difficult for clients to get through.
A chat on your website has benefits and features, including privacy, allowing clients to discuss any issues they may be having regarding valuations and what's best for them. They will be able to discuss this without the whole workplace overhearing. Replies through chat on your website are fast and efficient, which means clients won't need to anxiously keep check of emails, or rummage through junk mail. Instead, a quick click of a button on the webpage ensures they can speak to an agent instantly.
Having chat on your website - especially on the listings page - allows any visitor to immediately start a chat with a representative who can inform them of any viewing times or dates, as well as details about the property. Of course we aren't expected to know everything, if an agent receives a query they can't answer, they can route the client to someone who can assist them. Routing to someone who is personally dealing with the property can build a relationship and provide a named contact.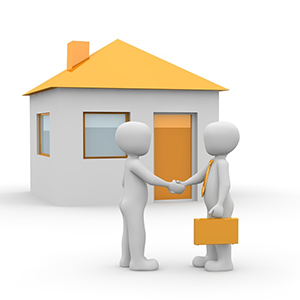 Danny James from Leaders, one of Click4Assistances's customers, reviews our solution as 'Great product and good service with integration of the platform in to our site'. Leaders are one of the largest independent residential property groups in the UK, with 115 branches specialising in lettings, sales and buy-to-let. They use our solution to increase the amount of enquiries on properties, as well as improved overall communication with visitors on their websites.
Both clients and Estate Agents benefit from using chat on your website, as the clients get the answers they need, and the business receive great feedback. They're both able to engage in chat to discuss properties, registration and requirements, or viewings. For more information on how live chat can help, contact 0845 123 5871, or email us on theteam@click4assistance.co.uk. Even start a chat with us at www.click4assistance.co.uk.