DATE
TAGS
AUTHOR
VIEWS
Fill the Descent of Physical Sales with Digital
With the summer holidays comes a drop of physical shoppers, most people will be away on holiday, or if they are at home, parents don't want to drag their screaming child or equally stroppy teenager around the shops.
This can become quite the problem for shops, as they have overheads to pay. Shops with an online presence have a better chance at converting sales and keeping their income flowing. Online shopping is convenient and popular. No matter the location, people will be connected to the internet, even when abroad. Most hotels offer free Wi-Fi and whilst out and about there are usually internet cafes dotted around.
Those at home have even easier access to the internet, and as mentioned in our Add Chat to Website to Convert your Summer Traffic blog, more people will be online during the summer holidays. This means online shops will need to stand out against competitors as shoppers have time to browse around.
The Competitive Edge
A chat box for website can help a company to stand out by offering instant customer service at a click of a button. The online shop can use "Proactives" to invite a visitor to chat, useful on checkout pages to intervene if there is any difficulty or hesitation. The invite, once accepted connects the visitor and a company representative who can intervene to help reduce cart abandonment.
Proactives can also be used to show promotions, for example, if the shop is having a sale, an image associated with the sale (50% off etc.) can be displayed based on a number of rules. A website page URL is linked behind the image, once accepted the visitor is directed to the items in the sale. This keeps the visitor engaged and on the website for longer.
The Click4Assistance software is easy to implement, a small piece of html script is added to your website. Operators logging in are then in control of when the chat box for website is available, if no representatives are logged in or set to available, an offline form will appear when the button is clicked. Proactives are optional and can be set up at any time within the software.
Customer Example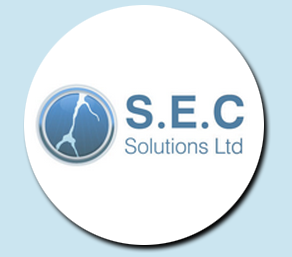 Click4Assistance customer, SEC solutions provide electrical estimating systems to electrical and mechanical contractors, their online shop implemented live chat in September 2014, as they view customer satisfaction their highest priority.
"Click4Assistance have proved their value, easily paying for the monthly cost by increasing the conversion of visits into sales. The regular monthly calls from the support team is a refreshingly professional approach and suggestions as to softwares enhancements are listened to and acted on."
SEC Solutions' Sales Manager
The drop in physical shoppers can be a major issue but online shopping can help fill the descent during the summer holidays. For more information on how a chat box for website can assist online shopping, speak with the Click4Assistance team today on 0845 123 5871 or email them by theteam@click4assistance.co.uk.
Author:
Gemma Baker
Gemma is the Marketing Executive for
UK live chat software provider
, Click4Assistance, with a range of digital knowledge within PPC advertising, SEO practices, email campaigns and social media.