DATE
TAGS
AUTHOR
VIEWS
Inverclyde Council Digitalises Resident Advice Services
Inverclyde Council is the latest council to implement the UK's best live chat into their website. They have added the instant communication channel to their Advice Services pages within the Health and Social Care subdivision.
Inverclyde HSCP Advice Services is dedicated to helping residents and workers within the ward who have money worries. They provide free and confidential advice, and assistance on welfare benefits. Individuals can gain guidance quickly regarding:
Money Advice
Inverclyde Advice First (telephone triage service)
Inverclyde Delivering Effective Advice and Support (I:DEAS)
Benefit Entitlement
Advice Workers
As part of their Benefit Entitlement information page, residents can use a benefit calculator to find out what they are entitled to. The process can take around 10 minutes to complete, therefore chat is available during this time, to ensure that if an individual has any questions or experiences any issues, they can have assistance from the council's money advisors, regardless of using third party integration.
Providing Confidential and Secure Advice via Chat
As residents and workers within the ward can be discussing subjects that they consider sensitive, they can be wary of sharing their personal information online which can make it difficult to provide precise advice; therefore, Inverclyde has customised their chat service with their council colours, which fits seamlessly with their website branding. This provides individuals with confidence that they are speaking with the representatives from the local authority and can make them more comfortable with sharing their details.
The council requests only the visitor's first name on their pre-chat form, this has been proven to increase chat uptake compared with a form that asks for several pieces of personal data, as the resident is able the share their information when they feel comfortable to, rather than having to disclose everything before they initiate the chat.
During the chat, the details that individuals share are protected by the security protocols in place. Data is encrypted during transit over SSL/HTTPs connection and at rest, where it is stored and processed within the UK.
Improving Digitalisation with Live Chat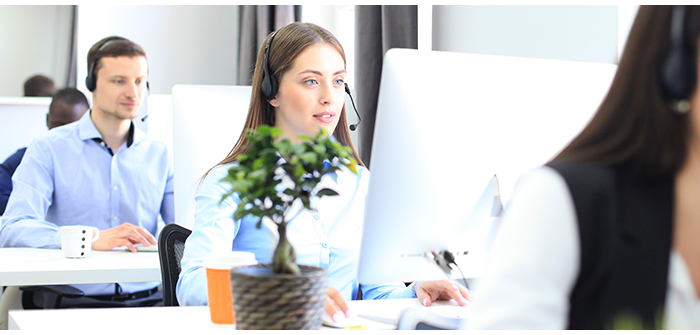 Alongside ensuring that all communications are fully secure, councils are under pressure to provide digital-centric support. Improving accessibility to services can be ideal for the majority of residents; however those who lack the experience with online approaches will need additional help, therefore cost-effective methods such as live chat is essential in supporting individuals to complete transactions and enquiries online.
Inverclyde have chosen one area of the council to implement live chat, therefore their enquiries are directed straight to their money advisors. However other council implementations include the chat button across their entire website. They differentiate the type of enquiries via the systems intelligent chat routing, therefore guaranteeing direct access to the correct department (council tax, refuse, adult social care) and as a result higher rates of first contact resolution are achieved.
Live chat software is a preferred method of contact and helps councils digitalise their services whilst increasing satisfaction levels. Whether funding chat via departmental budgets or the general purse, live chat has been successfully adopted by many UK local authorities for under £5000/year, negating the need for lengthy tender processes, with resource savings provide an excellent return on investment.
Click4Assistance has been providing the UK's best live chat software for over 10 years. Working with council's such as Inverclyde, Sunderland City Council and Blackpool Council, we ensure their digital transformation is successful with the aid of live chat software.
For more information on how the instant communication channel can be tailored to your council's requirements, contact our team on 01268 524628 or email theteam@click4assistance.co.uk.