DATE
TAGS
AUTHOR
VIEWS
Is your charity keeping in touch with Click2Call?
The 2020 pandemic decimated the economy, leaving many out of work, and some without food or housing, making charitable organisations more important now than ever before. Unfortunately for many, the cost of communication, as well as the stress and anxiety around being in their situation, impacts the likelihood of them reaching out for support and assistance.
Better for customers, better for you
Regardless of what solution your customer service team uses, it needs to be user friendly, easily accessible and cost effective. Many beneficiaries will be in low income situations and unable to afford costly phone calls. Yet, many charities have not yet made the switch to Click2Call, a calling service from Click4Assistance that is free to the customer, giving them a communication alternative to phone calls.
Increase your communication when it matters most
When customers know they can reach your customer service team without any additional pressure or cost, they will become more communicative. This means that your beneficiaries will be more likely to attend telephone appointments and also reach you when they need your support. Imagine you have a meeting with a beneficiary, but they are unable to travel to your office, either because they are in a low income situation or because they are unable to travel entirely. If they need to ring your charity, they now have to wait indefinitely on the phone queue, costing them with every minute on hold. If your charity had Click2Call, they could easily jump online, start a chat with a customer service agent and instantly be connected with an agent in seconds with a single click of the call button, at no cost to them. This is the best way for your charity to communicate with your customers while being cost effective for both parties.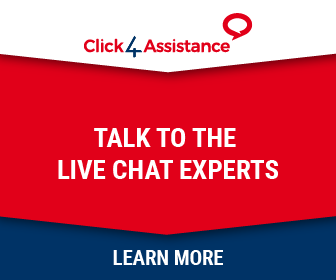 Skip the long queues
No one likes having to sit in a telephone queue for ages on hold to speak with someone, especially if they are in a more stressful situation. Often times, those left on hold for ages are more agitated than before they called, and that frustration is passed onto the customer service agent. Click2Call eliminates the queue, since your customer service agents can connect with your customers with a single click of a button from a live chat with Click4Assistance's online chat software.
Not just Click2Call, online chat software too
When it comes to communication, you have to go beyond just phone calls and emails. This is where online chat software, such as Click4Assistance, can support your charity. Charities need communication tools that are holistic, efficient, and cost effective. Customers are moving away from telephone calls and opting for online chat software alternatives since they are more convenient and less time consuming. Online chat software instantly reduces your call volume since more customers will be opting for a live chat rather than picking up the phone, reducing the waiting time. This immediately improves the entire customer service experience, by having a shorter waiting time and a better communication alternative, while remaining cost effective and productive.
Everything in one place
Customers are not the only ones who benefit from Click4Assistance; your customer service agents will also massively benefit from the increased productivity and efficiency of the built-in fully customisable dashboard. Live chat, video chat, Click2Call, social media direct messages and even your own CRM integrated; all remotely accessible from any laptop or desktop computer with a Chrome browser, allowing your customer service team to seamlessly work from home if needed.
Click4Assistance, the best online chat software
It's so important for charities to keep in touch with those who need them, when they need them, especially now. Sometimes, just knowing that there is someone on the other end, ready to help and support them, is all they need. Click4Assistance helps to bridge that gap and ensure that your beneficiaries and patrons are always able to reach your team, no matter what day or time it is, and there is always someone available to speak with. That's how customer service communication should work.
If you're interested in deploying Click4Assistance, the UK's premier GDPR compliant live chat software solution, to increase your charity's impact for 2020, give us a call on 0845 123 5871 or send an email to theteam@click4assistance.co.uk and one of our experts will be with you right away. Not ready to reach out yet? Discover how it works, try a demo, or better yet, try Click4Assistance completely free for 21 days.