DATE
TAGS
AUTHOR
VIEWS
Make your healthcare practice more social
Healthcare practices are like any other business, and have as many customers as retail shops, in terms of patients. Every week, a medical, dental or other healthcare practice can have hundreds of walk-in's, sometimes thousands, and staggeringly, the people who engage with them online can be double those numbers. Patients, like all customers, have changed the ways that they communicate with their healthcare practices. Those practices who offer online bookings, consultations and advice are more likely to succeed rather than those who are still operating without an online system.
Digitalising your system is the first step, in the journey of digital transformation. Accessing patient records is easier and much more productive digitally than through a manual paper system. It is also a lot more cost effective since you don't have to factor in the cost of paper, ink, and physical storage with a cloud based system, which is a fraction of the cost of a physical system. Going digital is massively cost effective and much more productive.
The next level is moving your business online, where patients can book appointments online, have follow-up appointments, get advice and receive test results online. Not only is this more efficient, this is also massively cost saving, as time and resources spent on your practice's administrative tasks will reduce dramatically, while improving your brand's equity since customers prefer progressive, forward thinking practices.
Social media has grown and taken the communication world by storm. No one could have predicted in 2004, that Facebook would become the behemoth it is today. But the interesting data isn't the social network usage… It is the data showing users spending more time in mobile messaging apps rather than scrolling through the social networks themselves, indicating that there is a shift from show-like-and-share marketing to conversational marketing. This means that customers are opting for businesses that they can book appointments with on the go, from their Facebook Messenger app or WhatsApp. There are many benefits around using social media for customer service, which we shall explain below.
Less walk-ins means less sick days
Any customer service team that has a high number of walk-in customers or patients has to manage a greater likelihood of catching the common cold or flu. Where you can avoid situations like these, it's advisable to take those opportunities. One easy way is to start using live chat instant messaging to reduce the number of people walking in just for more information or to book an appointment. Video chat can also allow doctors to speak one-on-one with patients rather than have them come in, should they not require an in-person appointment, which works well in the case of prescription renewals or simple follow-ups. Using multimedia communication technology can save time on the doctor's behalf, but also saves the patient the hassle of having to take time off work, travel to the practice, sit in the waiting room, and see the doctor in person, which could have been avoided with a quick video call. This also reduces that patient's exposure to illness should someone in the waiting room be ill.
Instant messaging reduces call volumes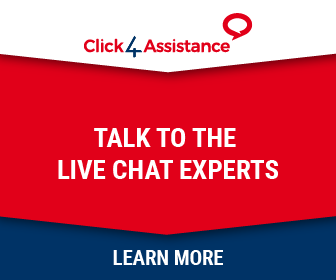 It's a well known fact that patients, like customers, prefer instant messaging services more than telephone queues. How many times have you personally rung a surgery exactly 2 minutes after they have opened, only to hear that you are number 28 in the queue, or on a busy day, you might even be number 54. Then you have to wait indefinitely for people to either make their appointments quickly or for others to get tired of waiting and hang up. It can be exhausting, and not everyone has the ability to sit in a telephone queue and wait for ages just to book an appointment. By using live chat or social media instant messaging, these people will be able to quickly send a message without having to wait on hold, and it frees up your administrative team's time as they can speak with multiple people online at a time, versus only one-on-one over the phone.
How it all works
Click4Assistance developed a seamless integration with social media so you can have your live chat messages and your incoming instant messages from Facebook Messenger and WhatsApp all on one completely personalised dashboard. This dashboard ensures that your team will not have to keep switching apps to keep on top of messages, but also allows for Artie, Click4Assistance's AI chatbot, to greet all incoming messages, so that your team don't have to respond immediately, but also answer the basic questions that don't need human intervention, like opening hours and locations. It's everything in one place, while reducing the call volume, increasing productivity and saving you money. That's an all-round win.
If you're interested in deploying Click4Assistance, the UK's premier GDPR compliant live chat software solution, to digitally transform your health practice, give us a call on 08451235871 or send an email to theteam@click4assistance.co.uk and one of our experts will be with you right away. Not ready to reach out yet? Discover how it works, try a demo, or better yet, try Click4Assistance completely free for 21 days.