DATE
TAGS
AUTHOR
VIEWS
NHS Reduces Pressure on Services with Live Chat
The NHS deals with over 1 million patients every 36 hours with full-time GPs treating an average of 255 patients a week.[1] Consequently, there isn't any doubt of the pressure that the healthcare organisations are facing to deliver excellent, compassionate and safe care for every patient, every day.
Many NHS organisations have been researching into ways to streamline their services to improve efficiency whilst delivering great patient care. One way these institutes have been achieving this is with the use of live chat software. Below is a summary of their case uses so you can decide if live chat for your website is a needed.
CWP NHS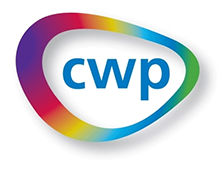 Cheshire and Wirral Partnership (CWP) NHS Foundation Trust partners with commissioners, local authorities, voluntary and independent organisations, individuals who use the services and their carers, to provide mental health, substance misuse, learning disability and community physical health services plus other specialist services.
As part of their services CWP deliver a health and wellbeing service to young people helping them to take responsibility of their wellbeing and make informed decisions on their lifestyle. Live chat was introduced in January 2017 to expand the trust's reach and approachability, as young people prefer text-based communication, and the instant contact method provides an anonymous channel for them to enquire about sexual, mental and general health matters.
"Our account manager was very supportive and extremely helpful with the use of the software. She has been flexible on her approach to this support in offering training remotely for staff via tele-conference. Many thanks for all your support." Programme Manager: Starting Well, CWP NHS
To find out more about their implementation take a look at CWP NHS Looks to Improve Health and Wellbeing with Chat Integration.
NHS Vale of York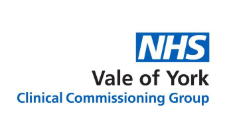 NHS Vale of York is made up of 26 member GP practices, and is led by clinicians who have an understanding of the community's needs and the impact that local services have on patient's health.
They implemented live chat in January 2018 for the Priory Medical Group one of their member GP practices to book appointments and help improve online services to patients.
Their Contact Centre Manager commented "Really impressed with the product and its simplicity to use. The support has been fantastic and when I have needed assistance or queries answering, I have benefitted from people who take ownership and follow up personally. I look forward to a longstanding business partnership."
You can read more about their implementation here.
NHS Arden and GEM CSU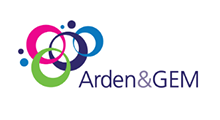 NHS Arden and Greater East Midlands Commissioning Support Unit (Arden & GEM CSU) is one of the leading commissioning support organisations in the UK. They act as a valued and trusted partner to help commissioners, local authorities and providers tackle the challenges faced in building integrated, high-quality, cost-effective services that lead to better health outcomes for patients.
The commissioning unit implemented live chat in April 2018 in order to provide a faster communication channel for organisations to contact their IT Service Desk.
For further reading take a look at NHS Arden and GEM CSU Implements Chat for Website.
NHS Health Scotland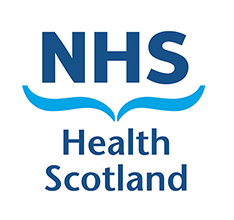 NHS Health Scotland is a national health board who work in partnership with Scotland's 14 local NHS Boards. They are the second largest NHS employer after NHS England.
After our previous work with National Services Scotland for the Fit For Work Scotland website, National Health Scotland implemented live chat in June 2018 on their Healthy Working Lives website. It is the place for employers located in Scotland to find information regarding workplace health, safety and wellbeing.
Read NHS Health Scotland Implements Chat Software for further information.
Lea Vale

Lea Vale Medical Group is one of the longest established NHS medical practices in Luton. They have three surgeries across the town serving a population of over 24,000.
The medical group implemented live chat in September 2018 to improve access to patients by providing more support online and integrating the communication channel within their booking procedure. There is potential for Lea Vale to hold consultations with consultants via the live chat service in the future.
Lea Vale's Business Support Assistant commented on their initial implementation, "Great Service! This is a service that was easy to implement with great support provided. From the first weeks of use it has started to make a difference to the patient care we provide.
Click here for more information regarding their implementation.
Click4Assistance
Click4Assistance has been providing live chat for over 15 years. With dedicated account manager specialising in healthcare implementations, our experts can help guide and advise your organisation to successfully introduce the live chat for your website.
Contact our healthcare co-ordinators on 01268 524628 or email theteam@click4assistance.co.uk to find out more on how to get live chat for your website and business.
---
[1] Liverpool Heart and Chest Hospital NHS Foundation Trust, 2018, 70 NHS Facts