DATE
TAGS
AUTHOR
VIEWS
The new 65 plate – Is it time to Add Live Chat?
Live Chat Integration for car dealer websites, maximise the opportunities from buyers of the new 65 plate. The Click4Assistance Live chat tool is proven to generate more leads and sales.
Make purchasing a 65 number plate new car a breeze when you add live chat to your website
With the introduction of the new 65 number plates this September (2015) there is a surge in the number of people looking for new cars. The growth in this sector has been consistent over the years in the UK car market and the same trend is expected throughout the last quarter. So if you are a car seller in the UK looking to sell more cars using the 65 number plate opportunity, you are heading for exciting times, or you are already in the midst of exciting times. After all there has been in 9 percent year-on-year increase in the sale of new cars for July and August and the trend is also extending into the month of September with some car showrooms aggressively promoting their models to make use of the recently released number plate system.
Are you wondering what's all the hoopla about the new 65 number plates?
In the United Kingdom, since 2001 there has been this practice of introducing new number plates in March and September each year. The last 2 digits of the number plates tell you in which year a particular model of the car was made. Therefore, if you own a car that was made in 2015, its registration number will have 15 at the end and if you get your car registered in September 2015, its number plate will have 15+50=65 in the end and hence the name "65 number plate". Why at 50? This is because the current number plate system is supposed to sustain itself up till February 2051. When we reach 2051, the DVLA will review the current scheme of arriving at number plates with perhaps a new registration system.
Uptil 2001 DVLA used to issue new plate numbers once a year. After that the new system was devised that would issue number plate systems twice a year. According to the older system, the 1st letter of the number plate would represent the age of your vehicle, the 2nd and 3rd numbers would be randomly generated for the sake of record keeping and the 2 of the final 3 letters would represent the area of registration.
There are 3 significant sections in the current number plate system. The "local memory tag" – represented by the 1st 2 letters – indicates where in the UK the vehicle was registered. For example, if your number plate begins with LA or LY it shows that your vehicle was registered somewhere in London. The 3rd and 4th digits make up the age of your vehicle and these numbers change every March and September. The last 3 letters are randomly generated by the computer and assigned to your number plate at the time of registration. This is the basic logic behind generating and getting number plate numbers. Some people prefer to get personalised number plates and for that the procedure is different and a bit more expensive as well as complicated.
Preferred number plates are difficult (like the preferred phone numbers) to get and this is why there is always a rush whenever new number plate systems come up. In fact there are multiple websites that allow you to register yourself in number plate even when you don't own a car so that you can use the same number once you have got yourself a car or any other automobile.
Showrooms that have integrated live chat on their website sell more cars
This is neither a wild claim nor a conjecture – this is a logical outcome of a strategic decision. A 2013 survey revealed that car showrooms were selling 5-6 cars more a month to people who have used chat interface on their websites. Live chat integration also helped the car showroom owners to build long-term relationships with your prospective customers. An Accenture Automotive study stated that 7 in 10 prospective customers preferred to have a chat with an auto dealer before deciding to purchase the vehicle. Besides, younger customers are used to chatting and texting so they find the interface familiar to their habits. According to one of the dealers, it has been observed that automobile customers who interact using a chat interface show more intent-to-buy signals compared to those who don't.
Car showroom owners normally don't reveal their bottom line numbers casually, but off-the-record almost 100% of those who have installed real-time live chat on their websites have experienced a marked improvement in their turnover – it's another matter whether they attribute their success to the installation of real-time live chat or to their own marketing tactics. The giveaway is that their sales improved tremendously once they started using live chat to provide answers to people's queries. Why is it so?
We are yet a long way from people buying brand-new cars online using a shopping cart but still, almost everybody will first log onto your website before visiting your showroom. You see, buying a car – whether you are buying it due to the new 65-plate number or whether you actually need to purchase it – is not the same as buying, say, a mobile phone or a tablet. It is a big decision. It is a big investment. If you need to commute regularly, then it is also a very critical purchase for you. When you buy a car, you are stuck with it for a long time. Your family's safety and comfort depends on the vehicle you purchase. There are a zillion of options you need to weigh before you make the final commitment. These options cannot be weighed online. Before you purchase a car, you have to visit the showroom. You have to actually sit behind the wheels and get a feel. You may also like to sit inside the car with your family. You may also check out the space by putting stuff that you would normally carry in a car. No matter how high-tech your website is, there are very few people, maybe 1 in 20,000, who will place an online order for a car from your website (unless of course there is some specific reason).
Then why does every car showroom has its own website? And why it pays to add live chat on your website?
Purchasing a car has got a lot to do with the sort of information the car showroom can provide you. From the perspective of someone like you who owns a car showroom, getting a customer is all about how much you can help your customer make the right decision.
People lead busy lives these days. Even as big a decision as purchasing a car may not warrant multiple visits to your car showroom. They would like to obtain maximum information from your website. They may access your website from the computers and laptops or even their mobile phones and this is not the issue. The important thing is, you need to provide them all the information they need so that by the time they actually, physically visit your car showroom, they are equipped with all the knowledge they need in order to make the purchase including why they need to purchase a new car having a 65-plate number.
Another reason why people 1st prefer to visit the website and if possible, use the chat interface to interact with one of your sales representatives is because people feel more safe interacting from within the confines of their homes. Due to the inherently aggressive nature of sales representatives in car showrooms and automobile outlets people prefer to gather as much information as possible because information means advantage. So before visiting your showroom, they would like to talk to you or one of your representatives through the website
The problem is every individual has unique needs and there are only certain number of pages you can put on your website and even if you have added possibly all topics pertaining to the purchase of cars from your showroom, your prospective customers are not going to have enough patience to sift through every bit of information. They are going to want to contact you directly. People are averse to the idea of calling up showrooms and companies. These days they don't even like to send email queries because they know that the response might be very late.
A website chat widget, on the other hand, seems quite attractive due to its speedier response. You can respond to the chat request from one of your visitors within 45 seconds (it depends on how many chat requests you or your chat agent can handle at a time). This might not be possible with telephone and email if you are getting scores of responses from your website, which might easily be the case when the sales are picking up, especially during the times such as these when people want to buy cars so that they can get their preferred 65-plate numbers.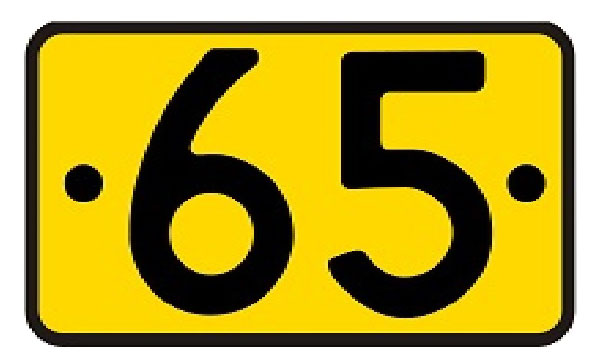 The best way to handle the onslaught of information and support requests is installing real-time live chat on your website and if you have already installed it, then mastering it. A typical live chat application (the sort of chat application that you can get from Click4Assistance) gives you a plethora of features to supercharge your communication capabilities.
Take for instance your ability to handle an unlimited number of chat requests at the same time. You can have numerous windows opened in front of you and you can juggle between different windows and talk to multiple people at the same time. This immediately increases your ability to talk to your website visitors manifold. You don't even need to hire extra staff, which otherwise you would need to if you just relied on telephone and email.
There is another advantage of holding multiple chats at the same time – this advantage isn't available to you at your showroom. When people physically visit your showroom it isn't necessary that they are going to purchase a car on that day itself. 80% people just visit to get some information. They come to your showroom. You need someone to attend to them. While they are at your showroom, one of your representatives constantly needs to provide answers to their questions and queries. So that particular sales representative is completely bound whether a sale is happening or not. And as mentioned above, you can handle just one visitor at a time.
This constraint is not there when people come to your website and interact with one of your representatives using live chat. On your live chat, a single prospective customer doesn't hog the attention of your sales representative. Since your sales representative can handle multiple chats at the same time, it saves lots of time and effort. Ongoing interaction is a must with your prospective customers but with most of the customers just seeking information it is often a waste of time considering the fact that this time can be saved using live chat.
Video chat is another great feature that comes with our live chat. It is almost same as talking to someone face to face in the real world. If one of your visitors would prefer to talk to you one-on-one video chatting is easily available via our interface, provided both the parties have webcams on their respective devices.
Let your live chat tool on your car showroom website set you apart
There are still many websites that don't have a live chat application installed. The case is the same with car showroom website. Although they have snazzy websites replete with Flash animations and all sorts of technical razzmatazz, the basic ability to interact in real-time is often missing.
When you have a website for your car or automobiles showroom, driving traffic to your website isn't normally the problem. The problem is keeping people on your website or keeping track of their movements once they are on your website. In the absence of direct human intervention, most of the visitors leave your website after going through various sections. Since there might be scores of websites vying for their attention, there is nothing to bind people to your website (which can only be achieved with human intervention). If you think lots of animation and high-density graphics will keep people on your website, there is some news for you – numerous websites in your niche have these attributes. So these attributes are not going to keep people on your website unless they are specifically looking for cool graphics rather than trying to obtain information regarding their favourite car. What you need is live chat.
Here at Click4Assistance we advise our customers to follow certain norms in order to maximise the impact that you make with website live chat. It isn't just about putting a chat button out there. It matters what sort of chat button you choose for your website. There are also automatic triggers that welcome people and invite them to have a chat with you. Sometimes these automatic triggers work, and sometimes they don't. You need to use the analytics feature that comes bundled with our live chat application to know which sort of welcome message works specifically for your website. The positioning matters. The timing matters. The level of customisation matters. There can be scores of factors that need to be combined to effectively use live chat, and once you have combined these factors, you can work wonders with your bottom line.
There are a few repeat customers when it comes to selling cars, but still, in a highly competitive marketplace, every prospective customer counts, even if he or she is a repeat customer. Our live chat application can be easily integrated with your existing CRM so that the moment an existing customer contacts you, all of the pre-existing details become available to you. So you know what sort of car the person purchased from you, what were the features he or she got installed inside the car, what was the model and what was his or her preference. With all these details with you, you can engage the person effectively and present the best solution, increasing your chances of making a sale.
Lead generation is one of the best uses of live chat. In fact it is more effective than people visiting your showroom because when people visit your showroom, unless you force them, they are not going to leave their contact details when they leave (in case they are not purchasing the car). But when the chat with you using live chat on your website, they readily provide their contact details such as email, name, gender and language. These are vital bits of information that you can use to contact them on a routine basis and present your best offers to them.
The website is a 24 x 7 online presence. People will log onto your website whenever they want to. Whether they are using a computer or a laptop or a mobile phone, whenever the idea of checking out your website hits them, they are going to log on. This is why, our live chat tool works with all available devices provided these devices can be hooked onto the Internet. This enables you to interact with your prospective customers even when you have shut down your showroom for the day. So with our live chat, you are constantly selling your car, whether it is night or day.