DATE
TAGS
AUTHOR
VIEWS
Live Chat For Website - The Next Generation
Provider Click4Assistance supports the National Apprenticeship Scheme. Providing you with more news, blogs, articles and white papers covering live chat for website.
Click4Assistance have supported the National Apprenticeship Scheme for more than 3 years, with most trainees remaining with us as permanent members of the Live Chat Software team following successful completion of their courses.
Our experience has shown that apprentices have a great deal to offer, with enthusiasm to learn and contribute. Our latest addition to the team Rae, is no exception.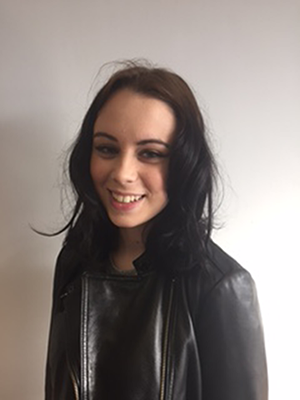 Rae will be studying and working toward her Level 2 in Business Administration and will often be the voice at the end of the phone when you call in to our main reception number. Joining the company in January, Rae has already exhibited creative talents and a keen interest in marketing.
Enthusiastically getting involved in our social media presence, she enjoys welcoming our new customers who are all using live chat within their website, whilst promoting their businesses on Facebook and Twitter, as well as congratulating existing customers when anniversaries are reached.
Rae explained she had a passion for creative writing, and our marketing team welcomed her with open arms for training in writing for business; she is already producing informative and interesting blogs which will be featured on our website.
When not at work, Rae looks after her pet African Grey Parrot and enjoys attending an acting academy, where she also helps teach the younger members of the group.
We are sure you will agree, we are lucky to have Rae join our team! Please join us in wishing her every success with her future, we look forward to working with her for a long time to come.
If you're considering using Live Chat For Websites, we recommend having a read of our articles and blogs regarding the subject. There are numerous white-papers available, examples of customers using live chat on their websites and many tips and tricks to help you get the most out of your website.