DATE
TAGS
AUTHOR
VIEWS
Who is CONI?
Are you interested in learning more about CONI? We've got all the information that you're going to need.
If you are looking into AI for your business, one of the things that you might be looking at is a Formbot. Form Bots can be extremely helpful for your business, and have a range of benefits that you could really use. Down below, we're going to be looking at a Form Bot and what they can do for you. Keep reading if you would like to find out more.
Who Is CONI?
CONI is a fully automated Formbot that takes over some of the tasks of the company for you. CONI is a conversational interface that gathers contact details, answers questions that people may have and provides information. Essentially, Coni is part of live chat software, and comes under the chat bot bracket.
What Does CONI Do?
It doesn't matter whether it is day or night, CONI is here for you. The formbot will talk to your customer, ask questions and get the answers that you need to best assist them. When they have gathered all of the information that they can, the visitor to your company can then be transfered to a human advisor. If no one is available, the details that have been collected by CONI can then be emailed to you.
Essentially, Coni talks to your customers first so that the human advisors only end up talking to the people who actually need them. If the enquiry can be sorted out by the bot, it means it never had to come to you in the first place. This will save a lot of time and money for the business, not to mention increase efficiency.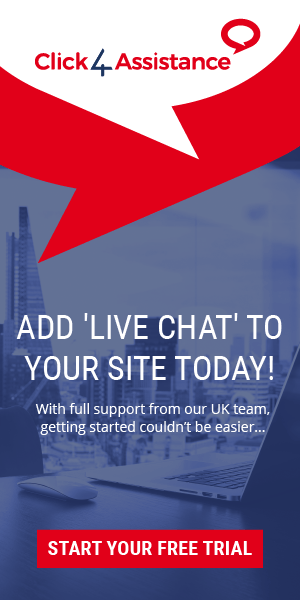 How CONI Works
Coni works by talking to your customer, asking them questions, getting to understand what they want to know, all while asking them for their contact details without being overly obvious. Coni holds the answers to plenty of frequently asked questions, so you won't have to worry about her answering some of the things that are being asked, and if there are any that Coni can't answer, they will be sent to a human advisor.
Coni also works as triage for complex routing, making it easier for you to understand what is going on at any given time. If an agent is unavailable when needed, Coni will collect all the information into an email and send it for a follow-up. This way someone still helps the customer, while having all the information that they need.
If an agent is available then the Formbot can escalate the chat to a live agent in any department. They will be able to go through the conversation that Coni has had with the customer so far, and then offer their advice based on what has been said. Coni is essentially the first step to getting help from your business.
Why Use Coni?
Customer Service
The first reason is that Coni helps to improve your customer service. Providing instant responses, and being available 24/7 is going to be a massive help to your business. It means that even when your business is not in operation, if someone needs help, they can try to get it through Coni. If their query can't be answered by Coni, then you will receive an email with details so that you can get involved ASAP.
Productivity
As well as this, you will find that Coni essentially acts as a gatekeeper to your business. Coni handles routine tasks and increases productivity by automating a range of tasks that would usually be completed by humans. It ensures that you only have to spend time helping people who genuinely need it, which will significantly reduce the wait times that your company has.
Also, if someone does need to speak to an agent, the agent will have all the information already when they scroll up through the chat. This saves a lot of time as the agent does not then have to spend time asking all the routine questions. Instead, they can get straight to giving advice and helping the customer find a solution for their problem.
Multi-Industry
Another benefit that you should consider is that it doesn't matter what industry you are in as you can set Coni to gather information related to your industry. This will make it far easier to get the information that you need straight away.
How Can Live Chat Improve Your Business?
You might not believe us when we say that people far prefer to use live chat than other methods of communication when it comes to a business, but it's the truth. When you add AI chat software into this, you are going to see some big results. Instead of having to worry about how many calls you have queuing or how many emails you have at any given time, you know some of the pressure has been taken off by adding the live chat option. That's what Coni does in the live chat, she takes the pressure off of some of your agents by taking on their issues itself.
If you know that your business is struggling with the pressures of customer service, then live chat is certainly something to think about.
We hope that you have found this article helpful, and now see some of the things that you need to know about CONI. If you are thinking about adding CONI to your business, it could be the best choice that you have ever made.