DATE
TAGS
AUTHOR
VIEWS
Why do Universities succeed with live chat software?
Live chat website solutions for the UK education sector can provide a unique, engaging, and cost-effective approach to support existing and potential students.
Every year each university enrols thousands of new students. According to 2018-2019 records from the Higher Education Statistic Agency, the UK counts approximately 2.38 million students, divided between undergraduate, postgraduate, full-time, part-time, UK and international students. These students, as well as prospective and enrolling students, seek administrative clarification and guidance throughout the year. Indeed, whether they are comparing academic courses or worried about financial support, questions arise, accumulate, and stress them.
While the university website offers a valuable source of information, it can be confusing to navigate. With hundreds of pages to choose from and conflicting Google search results, students can be left feeling overwhelmed. They want a clear and definite answer to their question, which is why many prefer to contact the university.
Every day, universities have to reply to phone calls, emails, and even occasional letters, from an ever-growing student group. As a result, university staff faces queries from potentially 2.38 million existing students and even more prospective individuals. It can be tricky for employees to capture all those queries during office hours. Other tasks might need to take priority, which results in a stressed-out team and unsatisfied students. It is where live chat website solutions can make a huge difference.
Universities can provide a quick answer to FAQs
Imagine being asked the same question over and over again. University resources face repetitive queries about a number of topics. Addressing frequently asked questions on the website often backfires due to academic websites' size and complexity. Students often fail to find the information they need, prompting them to turn to university staff for general questions regarding course information, admissions, accommodation, finance, and student services.
Yet, being on the receiving end can be draining for university resources. However, when universities add a chat to the website, frequently asked questions can be handled in real-time by the chat functions. Pre-defined automated answers assure students can be directed to the right place. The chat can provide different approaches, such as helping students navigate the website to find the relevant information. Alternatively, the service can also use programmed answers within the conversation and guide students to the next step if necessary. Unlike emails or phone calls, chat-based services offer an immediate response, meaning that students do not need to interrupt applications or other administrative processes as they wait for an answer.
Universities can solve individual problems rapidly
Not all queries are generic. Enrolled students often face unique problems, which require human intervention. From seeking enrollment confirmation to sorting out finance details, these can also be addressed via a life chat website service. Indeed, a chat solution can help identify the subject of the query, routing the question to the most relevant advisor, who can join the chat. When it comes to managing university resources time, trained advisors can handle multiple chat queries simultaneously. Unlike phone calls or emails, chat services are time-saving for the team, supporting productive multitasking services.
It is not uncommon for students to share data and documentation regarding their enrollment, accommodation, finance, etc. However, university chat services are designed with security in mind, ensuring that the advisor and the student can send files safely. So, if a student gets in touch because they haven't received their timetable, the university staff can locate the file and send it within the chat. The function ensures a rapid resolution for most individual queries. After all, students are customers who pay high tuition fees. They expect quality service.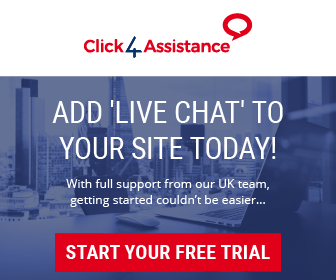 Universities become more accessible
It can be tricky for part-time students or students who are not yet enrolled to solve issues in real-time. Part-time students who are working struggle to make time for a call during office hours, for example. They often rely on emails to seek an answer. Yet, with a chat feature, universities can address general queries at any time of the day and night. Even if a student needs to talk to an advisor, the issue can be swiftly managed and resolved in a matter of a few minutes without disrupting the student's daily routine. Someone working in an office during the day is more likely to use chat services than make a phone call. As a result, universities can integrate more seamlessly with their students' extracurricular schedules, making them more desirable.
Universities can welcome their international students
As of 2021, UK universities welcome approximately half a million international students. Among them, a high percentage of students do not have English as a first language. Phone calls can present many inconveniences, both in terms of oral comprehension and costs. This is where universities with a live chat software solution can make a difference in building a welcoming platform for non-native speakers and students who organise their arrival from abroad. By making themselves more welcoming to an international audience, universities can also increase international enrollment numbers.
It improves the universities connection with its target audience
Who are today's students? According to surveys, most students are Generation Z individuals, with some returning students who tend to be Millennials. In other words, universities' target audience is a generation from the digital revolution. They value digital communication solutions, preferring text-based messages to face-to-face or phone interactions. Customers within their age group prefer chat services over phone calls. It makes sense for universities to adapt accordingly.
It makes the universities more human
The academic world can feel overwhelming and stressful. Administrative processes and jargon can be confusing and put distance between students and the university. Many are reminded of a nightmare sequence from the iconic animation film, the 12 Tasks of Asterix, where Gallic heroes are challenged to obtain a form from the Roman administration. Ensued a comical criticism of administrative offices and their complexity. Yet, navigating university challenges can feel the same for individuals who are not familiar with the academic world. Providing a direct line to a knowledgeable interlocutor can avoid unnecessary hassles and confusion, improving the university's reputation.
In conclusion, adding a chat feature to academic websites is a lot more than a gimmick of its time. Chat solutions can significantly reduce pressure on university resources, saving time and money while improving customer service. Additionally, the intelligent solution can be integral to enhancing the university's reputation, desirability, and accessibility. Get in touch with our team at Click4Assistance to discuss your live chat website requirements and bring your university to the next level?