DATE
TAGS
AUTHOR
VIEWS
Chat For Website: Customer Service is No Joke
It has been vital that organisations give the best customer service they can, through all channels including chat for website, phone calls and email. Read our blog on why customer service is no joke.
The big UK Charity event of the year is just around the corner. Comic Relief will be coming to your screens again with the sketch shows and those tear-jerking scenes! But the best parts are raising money by making people laugh. People everywhere are sponsored to do things like silences, runs, bike rides or shows, all for a great cause. Everyone works together and gets talking! But when it comes to working in a business, customer service is no joke.
Customer service is the key to any successful business. It's not just about helping customers at the time then leaving for the day, but also about building relationships. Once a great relationship is built, customers will come back again and feel comfortable with you. Good customer service means an increase in customer loyalty and a decrease in barriers for buyers. Clients who receive good customer service from the organisation tend to recommend them to others, therefore the business holds a great reputation and receives great feedback.
Customer Service Comes in Many Forms: Including Chat for Website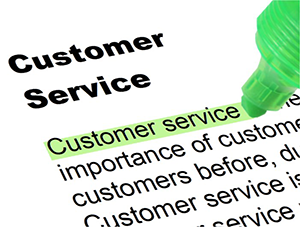 Advising clients doesn't always mean over the phone or face to face. This can cause difficulties, talking on the phone can mean that long wait and listening to the music whilst being on hold. And talking face to face just might not be right or convenient for the individual. Alternatively, there's chat for website which eliminates any inconveniences like trying to get through to the right department on the telephone. Using a chat for website means instant and efficient replies, clients can start a chat with agents and ask as many queries they need. If a client requires something that the specific operator doesn't deal with, they can simply route the client to the right person.
Clients can access customer service regardless which device they're using. Due to mobile compatibility, chat for website is fully responsive allowing customers to chat while they're on the go and doesn't cost a penny either! Survey shows that 73% of customers prefer to use chat for website
Ensure your clients are receiving great customer service, make sure you're just as friendly as the presenters on Comic Relief, and you can't go wrong! For more information about how chat for website can improve customer service, contact theteam@click4assistance.co.uk or give us a call on 0845 123 5871. Alternatively, you can start a chat with one of our advisors.