DATE
TAGS
AUTHOR
VIEWS
Has your local authority looked at the benefits of live chat?
Local authorities already have a challenging role with communication, which is expected given the colossal volume of incoming and outgoing communication you need to keep on top of. This is why it's so very important to have a solution that works well for your customer service team and keeps their productivity sky-high.
Speaking of productivity, your customer service agents have to manage incoming emails, phone calls, social media direct messages, SMS, live chat, walk-ins, and so much more. Imagine if most of these were in one place, so that your customer service team could seamlessly access them from a single window without losing track of where they are or what they were doing. Less distractions means better productivity. The Click4Assistance dashboard does this and more. With live chat, video chat, artificial intelligence chat and form bots, Click2Call, social media direct messages from Facebook Messenger and WhatsApp and even your CRM integrated, all on the dashboard and accessible from any laptop or desktop computer with a Chrome browser making it seamlessly remote working ready.
Productivity is important, but it's not the only good thing about live chat for small business and local authorities. Live chat for your website is an effective method of communication with those who are on time constraints, cannot wait indefinitely in a telephone queue and those with communication difficulties. Your customers with time constraints, such as those who work hourly or in environments that prohibit use of mobile phones, will find live chat software a much more convenient form of communication with your local authority. It's a way that they can simply jump online and speak with someone quickly, even if it's a quick update with a request for a phone call after a work shift.
Live chat is very discreet, keeping those conversations with your customer out of ear shot from the people around them. Sometimes they need to speak with you, but they cannot due to their surroundings so online web chat allows them to communicate in a way that's completely one on one, with no eavesdropping.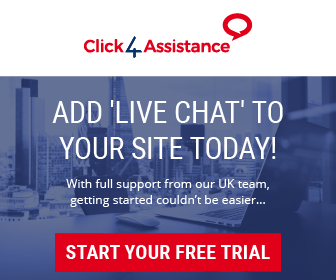 A hidden benefit of this discretion is with your customers who suffer with communication anxiety, since having a text conversation with your local authority might be much less triggering for them than a vocal conversation, keeping your communication with these customers more frequent and less stressful.
Because live chat is text based, it's fantastic for those who have difficulty communicating over the phone. It allows those customers to simply jump online and chat with your customer service team, in a way that's inclusive and non-intimidating. It additionally allows those with mobility challenges or financial constraints to keep in touch in a way that is convenient to them which will drastically improve your customer relations with this community.
Your local authority has a lot of communication to manage and an easy way is through artificial intelligence automation. This will allow your customers to be instantly greeted by one of Click4Assistance's AI bots, Artie and Coni, no matter what time or day it is, so there is always someone to help your customers. The productivity benefit of Artie and Coni is that they answer your customers' questions and help with website navigation while your customer service agents manage the more complex queries. They also act as a time buffer, collecting information that your agents may need while giving your agents the time required to wrap up with other customers. Since Artie and Coni can transfer customers to the right agent or department, it reduces the number of transfers for the customer, resulting in a much smoother user experience.
For over 15 years, Click4Assistance has been supporting local authorities with their customer service software solutions. If you're interested in deploying Click4Assistance, the UK's premier GDPR compliant live chat software solution, to increase your local authority's productivity for 2021, give us a call on 0845 123 5871 or send an email to theteam@click4assistance.co.uk and one of our experts will be with you right away. Not ready to reach out yet? Discover how it works, try a demo, or better yet, try Click4Assistance completely free for 21 days.