DATE
TAGS
AUTHOR
VIEWS
Your University + Best Live Chat + Automation = Productivity Powerhouse
Communication over the last 50 years has transformed from a simple phone-letter system to a much more complex web of communication channels and choices, including but not limited to phone calls, emails, direct messaging, live chat and social media. Letters have almost become a formality, where the only organisations that send letters would be as official notices, legal requirements or from automated letter systems, like bank statements or hospital appointment letters. Phone calls, on a personal level, have become less frequent, slowly being replaced by the swift convenience of a WhatsApp direct message, whereas in a professional space, phone calls and meetings are being replaced by WhatsApp groups, Slack and emails. The promise of cutting edge communication technology that makes our lives more convenient with less human input is becoming eerily more real. But fear not, we do not have Skynet on the horizon just yet. However, we do have something that's equally cool but not as dangerous as Terminator robots.
Artificial intelligence automation can be a very useful and effective tool if used properly. The time saving with automation alone is worth the investment, not to mention the massive cost savings on resources that your university would not have to pay for with an AI chatbot. There is an enormous benefit to your university's brand, since with Artie or Coni, your students will have someone online to chat with regardless of the day or time, which instantly puts your university on a 24/7 availability map.
Artie and Coni can speak with an unlimited number of website visitors simultaneously, making them the most efficient customer service team members your university will ever meet. They can both greet your website visitors automatically, answer basic questions, help with website navigation and even assist prospective students select courses through a conversational interface of pre-programmed questions. Your internal administration staff or student services will not have to intervene until necessary, freeing up their time to focus on other aspects of their role. It is hugely time saving from an administration point of view, and being able to automatically greet every single website visitor increases the potential of that anonymous visitor turning into a student, or sponsoring one.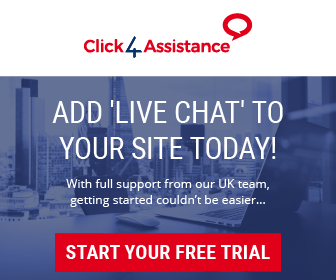 Imagine always having someone to answer your incoming messages from the best live chat or direct messages, no matter what time it is; now this is the type of bliss that Click4Assistance offers. No more waiting until your team is online - students can get the answers they need, when they need them, not only when your offices are open. This is fantastic for distance learning students, when timezone differences can cause issues, or when you have students that are late night owls.
The hidden benefit of automation for your university is the mental health side. The past year has been especially tough on students, with the previous years building up to this pandemic crescendo. With Artie's natural language processing and Coni's conversational interface, students who need to reach out to someone can do so discreetly through your live chat on your website or direct messaging via WhatsApp or Facebook Messenger. This will give your students the peace of mind that someone is always there to chat with even when your offices are closed, and should something become more serious, your internal student services can step in to provide support. These are difficult times, and offering support in any way will always be beneficial to your students.
Click4Assistance, the best live chat software
There are many live chat software options available but none add up to the benefits of Click4Assistance. With an integrated dashboard that is remotely accessible, state of the art security and a stamp of reliability with over 15 years of experience, it's time to invest wisely in a software solution that is proven to work. If you're interested in deploying Click4Assistance, the UK's premier GDPR compliant live chat software solution, to increase your universities' productivity for 2021, give us a call on 0845 123 5871 or send an email to theteam@click4assistance.co.uk and one of our experts will be with you right away. Not ready to reach out yet? Discover how it works, try a demo, or better yet, try Click4Assistance completely free for 21 days.