DATE
TAGS
AUTHOR
VIEWS
Evaluating The Role Of Technology In Education
The last UCAS deadline for the 2016 period was 20th October and now that's out of the way, Universities will be using their time to evaluate what happened over the summer months. The following deadline will be the 15th of January for the majority of undergraduate courses, ready for the whole process to start again. Now there will be time to look into how Universities can welcome the next generation of students.
Technology is a key player in this situation as it's familiar for 18year olds (and even younger) nowadays. Universities may have technology like fingerprint scanners for libraries and cafes, or wireless printers in the offices. Live Chat integration is an example of great technology that Universities and their students can benefit from.
Starting University is a big step for students and when their start date nears, they might have a multitude of questions. Which means staff are going to be besieged with phone calls, some students may even struggle getting through, as a result of busy lines. A different communication channel like Live Chat allows students to start a chat straight from the website by clicking the button that presents a chat window. Operators will pick this up instantly, unlike the wait while the telephone rings. Visitors are then able to ask as many questions as they want all in the same chat. Operators can also handle multiple chats, which increases productivity.
International students can simply use Google Translate for their answers if they wish, or the representative can do the same should the visitor want to speak their own language. Universities can customise the text to different languages that foreign visitors can select to suit them. This can build relationships between students and advisors, before they start their course.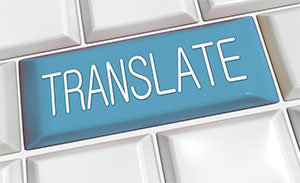 A way to encourage students to chat is advertising the chat button on social media. Universities can add a chat link in a tweet or Facebook post, that students can click which will direct the potential student to the chat window. If visitors are on the website already, taking their time around the site, then operators can engage with them by sending a proactive invitation, asking if they need any assistance.
Communicating via Live Chat also gives representatives a chance to get to know the students better. If they need to speak with someone specialising in a certain subject, representatives can use the routing system to redirect the visitor to the desired department.
Click4Assistance has been supplying Live Chat for 12 years and are used by many UK Universities, including the University of Liverpool, Bradford and Essex. They have implemented our Live Chat solution through all departments including; admissions, international, clearing and finance.
Click4Assistance offer a tailored demonstration and can answer any questions. There's no excuse why Universities can't be engaging with future students via Live Chat integration, the simplest way of communicating.
Contact the team by clicking the chat button, or drop us an email at theteam@click4assistance.co.uk to receive a free case study.
Author:
Rae Boyling
Rae is the Marketing Assistant for
UK live chat software provider
, Click4Assistance. Rae produces content for articles appearing on the Click4Assistance website and email campaigns.