DATE
TAGS
AUTHOR
VIEWS
Your local authority could be reaching more people with direct messages
Social media can be a tricky world. While your local authority might believe that social media is for the younger generation and for personal use, such as keeping in touch with friends and family, we cannot deny that it is one of the most adopted forms of communication in the world.
Roughly 45 million people in the UK are on Facebook, not including any other form of social media network account like WhatsApp, which currently boasts over 1.5 billion active users worldwide. It would be massively detrimental for your customer service team to ignore these numbers. Nearly every one of your customers has a smartphone with access to an instant messaging platform such has Facebook Messenger and WhatsApp. Direct messaging apps are instant, one-on-one, but most importantly, already exist on your customers' phones, leaving no stone unturned in your customer service outreach strategy. Wouldn't it be great to be able to send a quick message to a customer and have them reply in seconds, without any actions needed on the customer's behalf? Wouldn't it be great for them to have a convenient way to reach out to your local authority, where it doesn't get lost in an inbox or sent to spam or junk accidentally?
Now, social media in the workplace does have its downsides. There can be a point of discord around how distracting social media can be during work hours, but there are ways in which you can communicate across the social networks without logging into to them directly, decreasing work distractions. We have all been there at least once, when you log in for something specific, such as replying to a customer's message, and get distracted with that autoplaying video of your neighbour's cat. This is why Click4Assistance, the UK's best live chat software, have developed an integration that can revolutionise the way your local authority's customer service department manages social media without all of the potential distractions.
Our social media direct messaging integration allows your team to access everything they need right from the Click4Assistance dashboard, reducing distractions and saving a lot of time spent looking for the information they need on a daily basis. Your team will be able to access all messages from WhatsApp and Facebook Messenger without the need for another application. The dashboard is completely customisable, allowing your customer service agents to personalise it based on their workflow preference, increasing their overall productivity. By having access to everything in one place, your local authority will experience a massive improvement in efficiency and efficacy in your customer service department.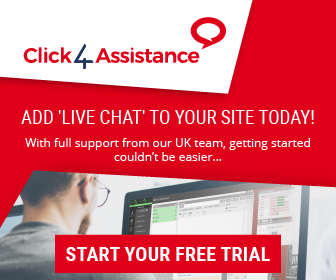 Accessible from any laptop or desktop with a Chrome browser, the Click4Assistance dashboard allows your team to log in remotely should they need to work from home or from a remote office. This is beneficial especially during the pandemic, as some members of staff may be required to work remotely. But the best thing about the dashboard is the ability access the full Click4Assistance suite in one place: live chat software, video chat, social media direct messages, Click2Call, artificial intelligence chatbot and formbot, and even your own local authority's CRM integrated, making customer notes more comprehensive.
Click4Assistance has been supporting local authorities like yours for over 15 years. With that experience, you can rest assured that the platform is robust and your data is safe. All data in transit is encrypted, so your live conversations with your customers through Click4Assistance are as secure as a payment page, and since the whole operation is UK based, your local authority will never have to worry about transatlantic data transfers following the fall of Privacy Shield earlier this year.
If you're interested in deploying Click4Assistance, the UK's premier GDPR compliant live chat software solution, to increase your local authority's productivity for 2020, give us a call on 0845 123 5871 or send an email to theteam@click4assistance.co.uk and one of our experts will be with you right away. Not ready to reach out yet? Discover how it works, try a demo, or better yet, try Click4Assistance completely free for 21 days.