DATE
TAGS
AUTHOR
VIEWS
Provide privacy and discretion to those in need
With the preference for live chat when seeking assistance growing rapidly each year, paired with the pace of technological developments, charities are starting to experience more benefits with having a live chat system than ever before. Benefits include increasing financial savings, better time management and productivity, and even being able to help more people, rather than have them stuck on hold, or waiting in a queue.
The key is privacy
Privacy is one of the biggest benefits of live chat for charities, as those in need of help often opt for more discreet communication methods as they are more vulnerable. Finding a healthy balance between open communication and private communication can be difficult, but live chat is able to satisfy both needs.
Availability is fundamental to your charity
Isn't it nice when you jump into a website chat and get an immediate response? It makes any customer feel like they have your undivided attention, and this is key to any charitable organisation. Live chat is akin to having a one-on-one chat with someone in a private space of your own choosing. Your more sensitive website visitors will be comfortable and relaxed since, unlike a phone conversation where others around can overhear or eavesdrop, a live chat is private and discreet.
SmartContact forms allow visitors to leave key contact details if your agents are offline or out of office, so you don't miss a patron or a beneficiary. This is a core benefit of our online chat software, and being available for your patrons and beneficiaries when they need to contact you is fundamental to any charitable organisation.
Level up your availability with Artie, our AI ChatBot, and assist website visitors even when you're asleep. Artie can answer simple questions, help website visitors with navigation and even make sure that the chat is transferred to the right department, like marketing, sales or accounts if needed. The amazing Artie can also chat with an unlimited number of website visitors, making him the most efficient, cost effective and productive member of your customer service team.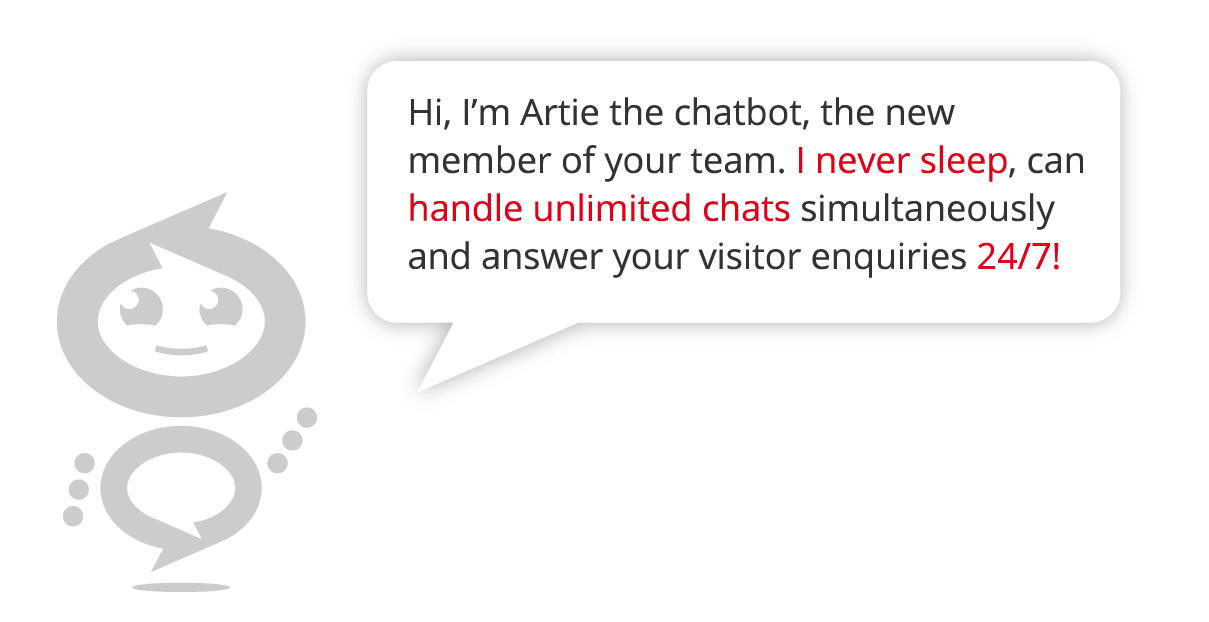 Your data is safe with us
Click4Assistance is encrypted to the highest level so your chats are as safe as a payment checkout page. You can rest easy knowing that our back office system has been aggressively penetration tested by an accredited body and we are in line with our Cyber Essentials certification standard. We are also fully GDPR compliant and our entire team and operation is based in the UK, should you need us at any time.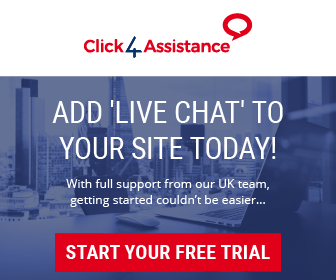 Providing a safe space for patrons and beneficiaries to speak with you is invaluable. Click4Assistance online chat software provides the privacy and discretion needed for sensitive conversations, without the risk of eavesdropping like a telephone conversation. Our online chat software also provides the benefit of being an ideal method of communication for those with difficulty communicating over the phone, and even those who are mobility restricted. And with the added level up with Artie the AI ChatBot, your customer service satisfaction rates will skyrocket, as he can assist an unlimited number of visitors simultaneously with simple queries or even collect some initial information before they are transferred onto the right agent.
If you're interested in deploying Click4Assistance, the UK's premier GDPR compliant live chat software solution, to make your contact centre more efficient and productive for the holiday rush, give us a call on 08451235871 or send an email theteam@click4assistance.co.uk and one of our team experts will be with you right away.