DATE
TAGS
AUTHOR
VIEWS
Keep in touch when it's needed most
It's hard when you're in a stressful situation with many unknowns and you have to call, knowing you may not even be able to speak with someone today. This stress is now permeating throughout the week, snowballing with each passing day with no such luck of clarifying the situation involving the roof over their heads. It's very difficult, and very important work that your housing association does, but it does have it's pain points with communication. Online chat software has become one of the most useful methods of communication online for all types of organisations. Live chat allows you to instantly send a message to someone without having to wait on the phone for an unknown amount of time. Those customers can get a quick response about their situation or if it requires more detail, a scheduled call can be arranged, which at least puts their mind at ease, and reduces the number of times this person would attempt to jump into the telephone queue.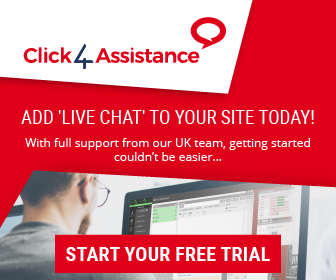 A simple message using online chat software can reduce the pressure on your incoming call volumes by 400%, and make your customer facing staff instantly 400% more productive. With live chat, a staff member could speak with multiple people at a time, not just one on one as with a telephone call. This means your housing association can speak with at least four times more people in a day, and even reassign staff to other tasks since you would not need as many members answering incoming calls. This is a win-win situation, as customers will be able to get a faster response, and your housing association's customer facing staff will be much more productive and effective.
Imagine if there was a way to make your team even more productive, by having a frontline team member who was always there to answer questions immediately and filter them to the right department. This team member would never sleep, would always be online to answer questions and can speak with an unlimited volume of customers simultaneously. Sounds like this person would be working like a robot… Well, it would be a type of robot, an artificial intelligence chatbot called Artie.
Artie can manage the front-line of incoming customers and engage them immediately via the online chat software, providing them with basic information while he determines which department or which staff member the customer should be transferred to, all without human interaction. Sometimes, the customer just needs a basic question answered, and Artie can handle it without ever needing your team's intervention, making him one of the more productive members of your team. For instance, if 20% of your queries could be handled by an artificial intelligence chatbot, without human intervention, then your team could be assigned to support other administrative areas within your housing association.
The highlighted benefit of Click4Assistance at the moment is the ability to work remotely, without any issues at all. This will benefit your housing association if in future there is another lockdown, or if you need to hire temporary support staff during peak seasons. Your customer facing staff can access the dashboard from any Chrome browser enabled device, and because your data is 256 bit encrypted in transit, you know that the conversations with your customers are safe and secure.
Click4Assistance has over 15 years of experience of working with housing associations to find solutions for their customer service and making their customer facing teams more productive and effective. If you're interested in deploying Click4Assistance, the UK's premier GDPR compliant live chat software solution, to make your housing association more effective in 2020, give us a call on 08451235871 or send an email to theteam@click4assistance.co.uk and one of our experts will be with you right away. Not ready to reach out yet? Discover how it works, try a demo, or better yet, try Click4Assistance completely free for 21 days.