DATE
TAGS
AUTHOR
VIEWS
Managing Your Chat Service Over The Bank Holidays
It is thanks to the financial industry that bank holidays exist. They originally designated four special days of which 2 are fast approaching (Easter Monday and Whit Monday) alongside additional days that have been introduced since the Bank Holidays Act in 1871.
During these bank holidays, many financial organisations will be closed, however this is a good time for consumers to be researching your services as they have more time on their hands to browse. With limited or no members of staff available, optimising your website can be a great way to increase interest in your services.
Whilst browsing your website, visitors may not be too sure what they want or where to go. A promotion can help with navigation and guide the customer journey. It is an image that displays your special deals, important information or latest news, anything that will interest your visitors. A page link can be assigned to the Promotion, therefore when an individual clicks on the image they are automatically redirected to the relevant page.
If the visitor stays for a while on the redirected page, this could mean that the page is proving of interest to them. Therefore introducing a proactive invitation into chat at this stage can encourage the visitor to speak with your advisors to find out more.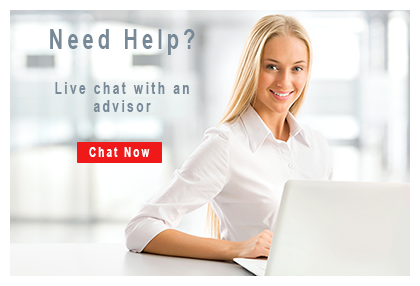 Both the Promotions and proactive invitations are displayed after a certain amount of time and/or on specific pages, allowing your organisation to remain in control, deciding the message and at what point in the customer journey to present them.
Multiple Chat Handling Options
There are several ways to handle your chat:
In-house
Your skilled agents manage your chat enquiries. They are able to log in from any location (permissions permitting), therefore over the bank holidays if your office(s) are closed, members of staff are able to handle the chat enquiries from home. As advisors can handle multiple chats simultaneously, this allows fewer representatives to operate the channel, and reduces the time in lieu owed.
To aid these agents to provide advice in a speedy but accurate manner, ghost text provides them with the ability to see what the visitor is typing in real time, allowing them to prepare their answers, they can use the additional time to look through the predefined replies library to find a relevant response, or they could be answering another enquirer, and be able to shift to the other once they have sent their message.
Operators can also control their own workload; every chat will vary between the nature of the enquiry and how fast the visitor types. Therefore at any point the agent feels they are unable to take anymore chats they can simply switch themselves to unavailable, if all advisors are unavailable or logged off the communication channel will default to offline. When they have finished a chat they can easily switch back to available to handle more.
Chatbot
To reduce your operators' involvement and decrease the amount of time they spend asking the visitor to confirm who they are or answering repetitive enquiries, a chatbot can be used to prequalify a visitor and/or respond to frequently asked questions.
When they have asked all their identifying questions, don't have the answer, or receive a request to speak with an agent, they can transfer the chat to an available agent. If there are no advisors available, the chatbot can provide alternative details (offer a call back, display operational times to try again or provide a phone number or email address etc.)
Managed Service
Using a managed service provider allows outsourced agents to handle your chat enquiries. This can simply be a message taking service or a full answering facility, reducing the impact on your staff resources. Outsourcing your chat enables your organisation to operate your chat channel across extended hours, at a standard you expect from your own advisors.
Defining Your Own Way
Your organisation doesn't have to stick to just one method. You could run chat 8am – 6pm in-house, during these times if all of your operators are unavailable or logged off, the chat service could switch to a managed service provider who can provide overspill coverage until your representatives are available again.
Another way could be that a chatbot runs 24/7, during the hours of 7am-7pm it can transfer to your in-house advisors, outside of those times it directs the enquiries to your managed service provider's agents.
Whatever works best for your level of resources and your organisation, the chat system is flexible to work in several ways, giving you the best coverage for your chat service.
Click4Assistance is the UK's best live chat provider. For more information contact our team on 01268 524628 or email theteam@click4assistance.co.uk.